The Large Vehicle Urban Driving Safety Video is Out!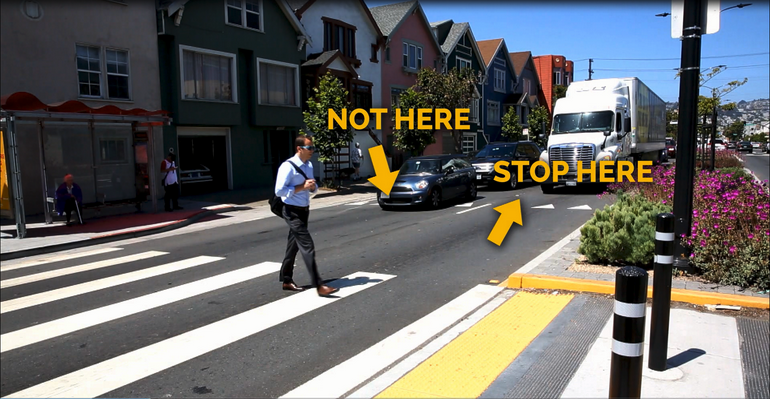 "Big trucks, buses and other large vehicles play an important role in San Francisco's economy, delivering goods, moving people and providing necessary services citywide. But these vehicles create extra risk in an urban environment like ours, where so many people walk or ride bicycles to get around.
Although just 4 percent of collisions in San Francisco involved large vehicles from 2007 to 2011, these collisions accounted for 17 percent of all traffic fatalities. Collisions between large vehicles are eight times more likely than collisions involving small vehicles to result in death to people walking or biking.
With great size comes great responsibility, so today we're announcing a new training video to ensure that the folks who drive large vehicles in San Francisco have the knowledge they need to stay safe. It's part of the Large Vehicle Urban Driving Safety Program, a key initiative to improve street safety in San Francisco." View the full article.