Enforcing Traffic Laws
Traffic laws exist to create order and ensure safety for everyone moving around San Francisco. By encouraging people to obey the rules of the road, law enforcement will help create safe, livable streets in San Francisco communities.
[/column]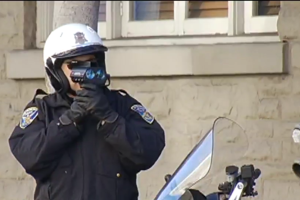 Focus on the Five
Using multi-year collision data, the San Francisco Police Department (SFPD) is focusing on enforcing the five violations that are most frequently cited in collisions with people walking. Monthly reports on the progress of the campaign can be found here.