Public Policy for Change
Through public policy initiatives on the state and local level, San Francisco will be better positioned to implement innovative solutions to enhance safety on city streets. City partners are advocating for policy changes that save lives by reducing traffic speeds, improving law enforcement methods and more.
Automated Speed Enforcement
San Francisco officials are exploring changes to state law that will allow the City to place traffic cameras near schools and senior centers to cite speeding drivers. Automated speed enforcement (ASE) has shown significant health and safety benefits in other parts of the country. For more information on automated speed enforcement, visit the ASE program webpage.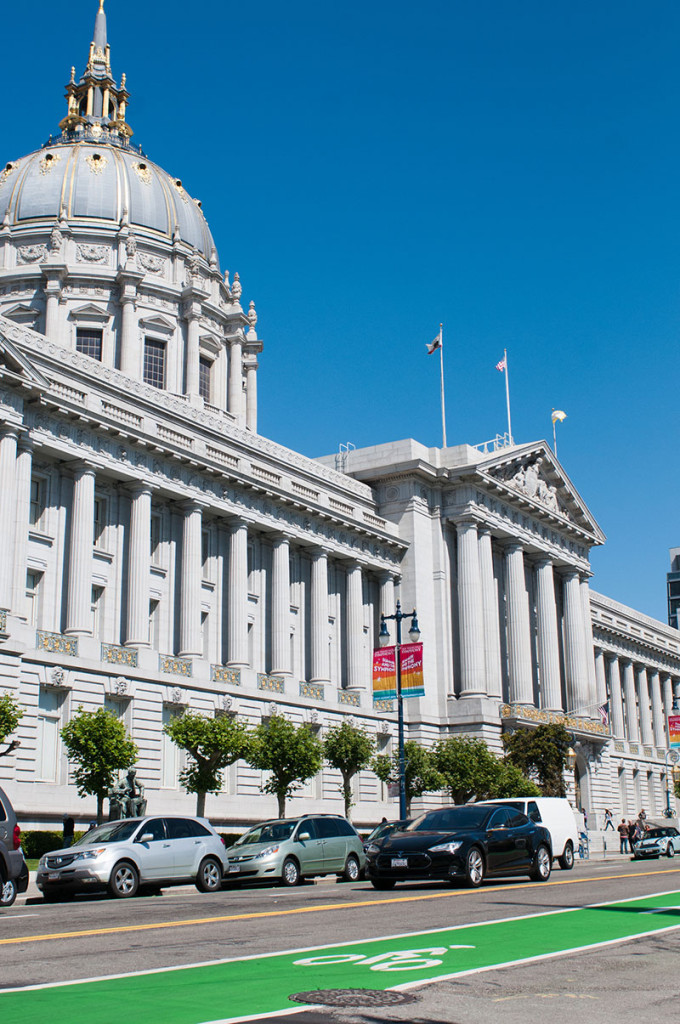 Bold Ideas for Vision Zero
Realizing Vision Zero in San Francisco will require bold leadership and policy change. In Fall 2017, more than 70 people from community groups, advocacy organizations and city agencies gathered to discuss Bold Ideas to achieve Vision Zero. Bold ideas require "more" to realize in San Francisco, as they may have political challenges, high costs, equity concerns or require state or national policy change to achieve. City agencies and community groups identified six Bold Ideas that are long-tern, high-impact initiatives to help us achieve our goal. A summary of the findings from the Bold Ideas workshop is available here and a summary handout is available here.