Separated Bike Lane Coming to 13th Street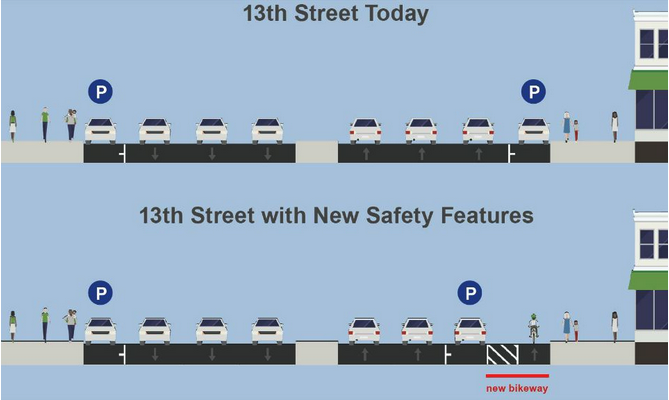 "A new bike lane, separated from traffic by parked cars, is being constructed on 13th Street between Bryant and Folsom. As Streetsblog reported, the SFMTA Board of Directors approved the design back in June.
That stretch of 13th/Division currently has no bike lane in either the eastbound or westbound directions. Three lanes of traffic are bordered by one lane of parked vehicles, adjacent to the curb.
Under the new plan, the street will be reduced to two lanes of traffic in the westbound direction, with parking spots directly next to moving traffic and a new westbound bike lane between the parked cars and the curb. This "parking-protected" lane design can also be observed along John F. Kennedy Drive in Golden Gate Park." View the full article.