Safer Market Street Next Step: Implementation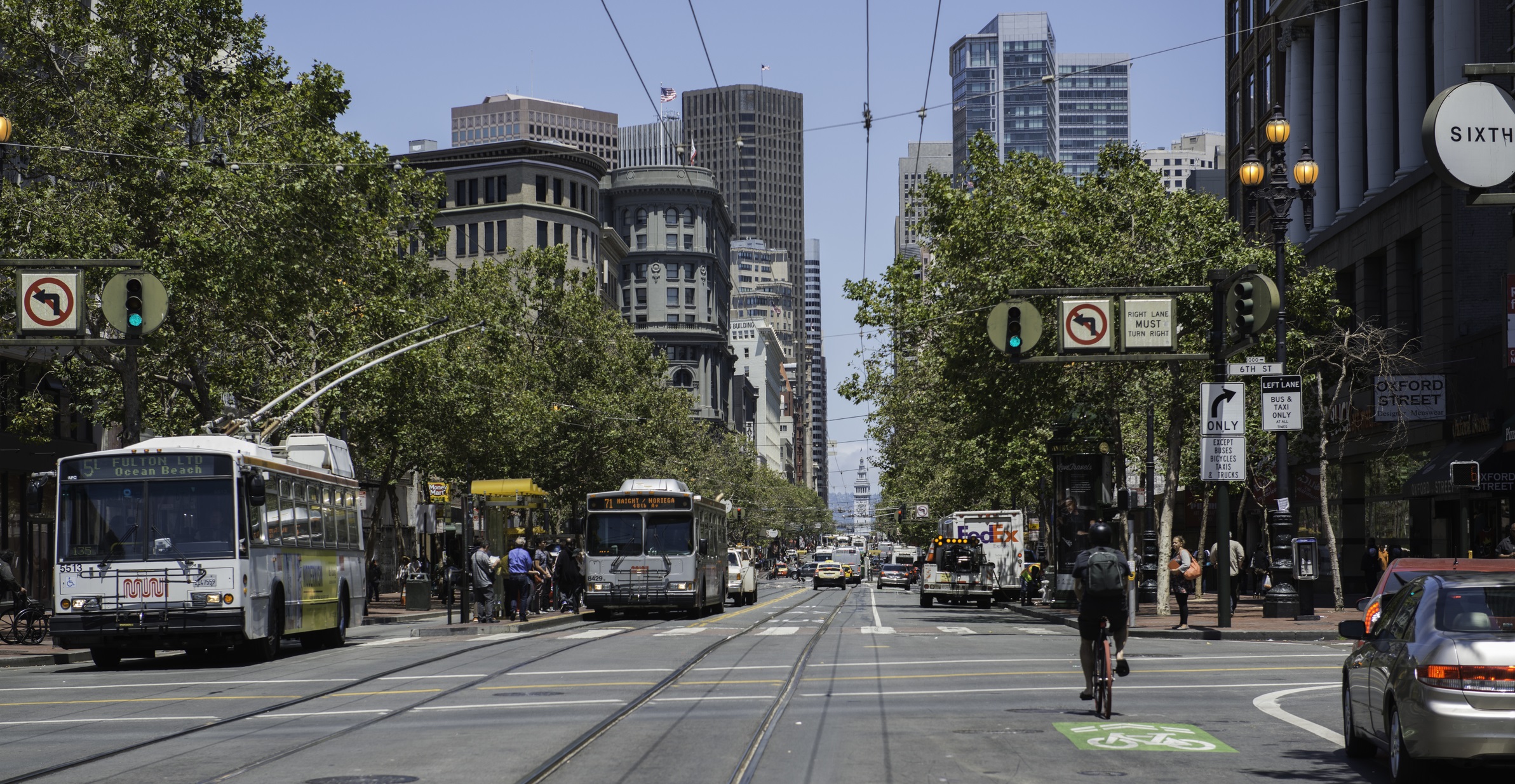 Our partner SFMTA recently approved Safer Market Street, a project that will help our City reach its Vision Zero goals. Now that it has been approved, the next step is implementation.
"The paint crew began restriping at Hyde Street in preparation for the turn restrictions today, just a week after board approval. The paint crew will continue their work through July along with the sign and meter shops, to install the turn restriction signage and loading zones respectfully. It is expected that the work for the turn restrictions, loading zones, and painted safety zones will be complete by early to mid-August. The signs will be bagged until all are complete, at which time the turn restrictions will go into effect, and will be enforced by SFMTA parking control officers and SFPD. In preparation for this, staff will post re-route maps as well as work with mapping/GPS providers to ensure directions are updated to safely navigate the project area. The transit-only lanes will be complete by January 2016."
Visit the project page on SFMTA's website for more details and updates! View full article here.